Why Potty Training your Dog can Help Keep Your Home without Mess
A new pup in your home can bring joy, but at the same time you will also meet with many problems related to your puppy and its behavior. When it comes to teaching your new puppy how to housebreak, you have to be very careful and gentle during the initial days of your puppy's life.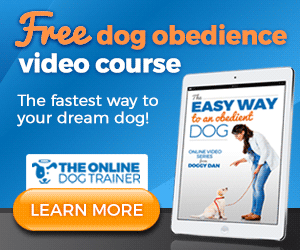 The difficult part of any training that you may be willing to administer your puppy with is the potty training and making mistakes in it may prove to be disastrous at a later date. Before you can expect a clean house not messed up with your little puppy, you should devote a little extra time to teach your puppy on the various habits, as puppies take more time to learn things.

Potty Training Your Dog

If you have any reservations against potty training your dog, then keep it aside, as the same need not be stressful at all. It is always better to start with getting answers to many of your doubts and you can choose to start with the breeder from whom you bought your puppy. You can get many of your doubts such as feed, time, growth cycle, etc., clarified from the person and decide on your style of potty training your pet. The success of any dog potty training depends on how closely you supervise things and correct your puppy's mistakes and soon your puppy will learn all the necessary behavioral patterns.

Whenever you decide to take your puppy out to attend to its calls, you should also accompany it in person, lest the ever-playful puppy will choose to play in your yard and dirty your lawn or pathways unintentionally. Further, it is also important that you choose a particular area or spot for your puppy to empty its bowel and note to take your puppy to the same spot daily so as to make the puppy understand the spot and its purpose. You should also make it a point not to change the selected spot so as to save your puppy from getting disoriented.

Dogs also do have emotions and expect or anticipate praise or reward from you. Hence try to praise your puppy on every occasion when it behaves properly or does any right thing. Many animal enthusiasts and experts opine that consistent praise of your dog can make it repeat good things in order to keep you pleased as its owner and sure your praise and rewards can bring in the desired results in a quick manner.